Thanksgiving is my favorite holiday, but one that I don't usually spend all that much time decorating for. A few flowers and a warm table cloth, with maybe a few school art projects are about all I've done in the past. But not this year! We are hosting, and while the gathering will be tiny, I will most definitely spend some time decorating. Fewer people = less cooking = more time for decorating! I am getting some inspiration from these 5 spray paint Thanksgiving centerpieces.
Don't get rid of your tiny pumpkins just yet. Combine our Polar White with a bit of our 1st Place Metallic for a chic and elegant table, like Living with Landyn.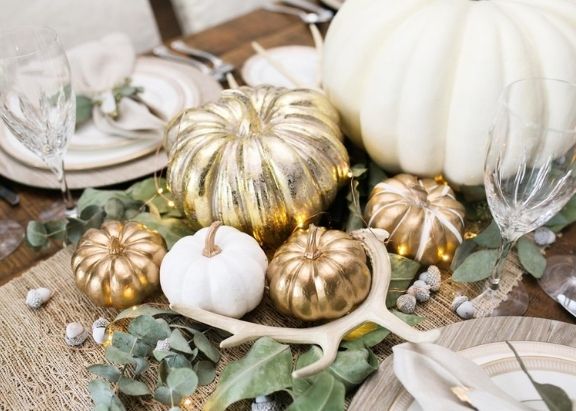 While you have the 1st Place Metallic and Polar out, why not give your candlesticks and votives a once over (one coat is all it will take – really!), like Jophoto. Grab your Deep Space for a little bit of a moody look: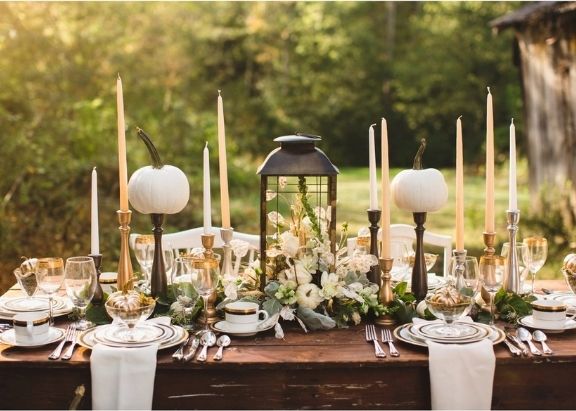 If you're looking for something a little more casual and rustic, try Yesterday on Tuesday's mason jar wreath. She used Dayz Ultra Supreme Spray Paint on these pinecones.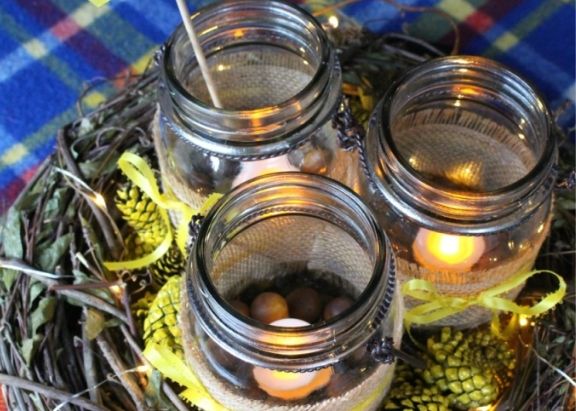 While you're spray painting your Halloween pumpkins, add a bit of glitter to them as well, like Mad in Crafts did with these, using Twig, Submarine, and Poupon: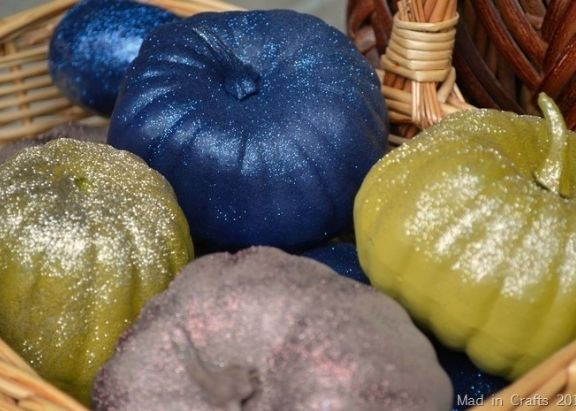 Crafts Unleashed took a less traditional approach and went completely colorful with her spray paint Thanksgiving centerpiece and I love it! It's so creative. Grab a can of Aloha, some Manko, a bit of Prince, or any of your favorite colors and surprise your guests with this super creative cornucopia.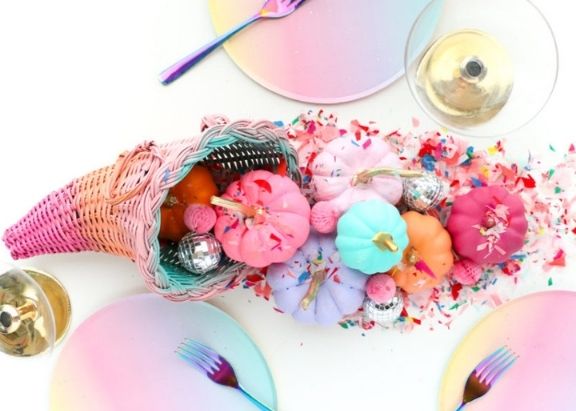 What will your Thanksgiving centerpiece look like this year? Share with us and tag #plutoniumpaint and we may share!